A deck is a great feature to have as part of your home, particularly during the summer months. It's great for grilling and family get-together. It's also a great place to relax while listening to music and enjoying the warm months. Not only does it add more functionality to your home, it also increases your property value.
According to a recent survey homeowners can earn back about 75-100% of the cost of the deck. Spending around $9450 on a deck could potentially add another $10,000 to the total value of your home.
So you recoup the cost of building the deck in the first place. A lot of potential home buyers consider decks to be a "must-have" feature. Many of them often search specifically for "houses with decks for sale" while searching online.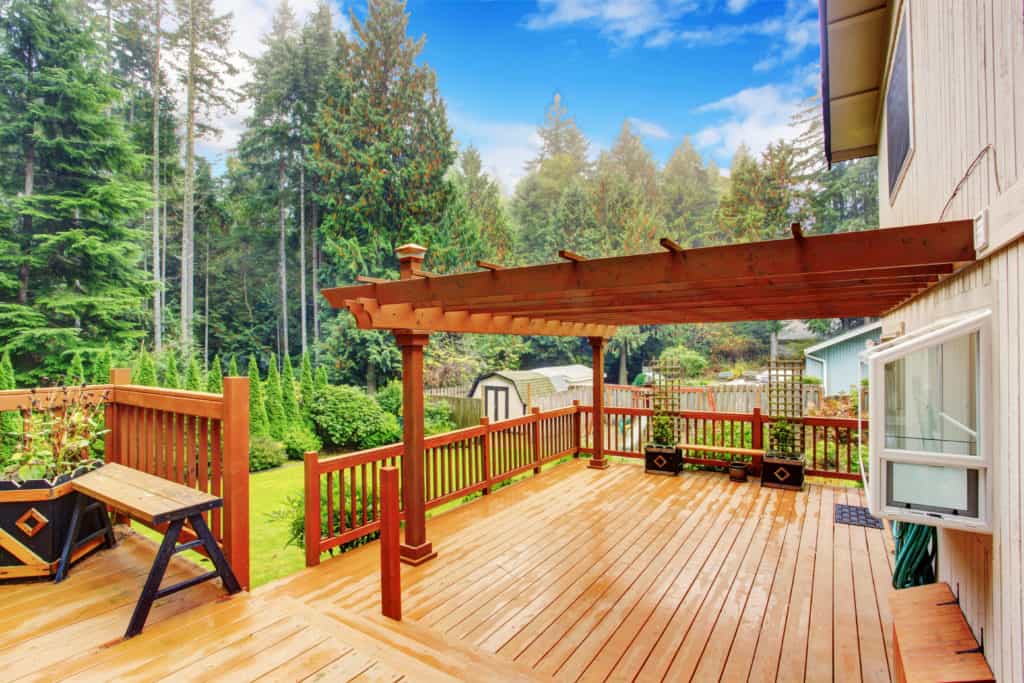 What are the different kinds of materials for building a deck?
An outdoor deck is subjected to all kinds of weather conditions and needs to be built using quality materials to withstand all types of weather, from those sweltering Maryland summers, to the heavy snows of the winter. The type of material you choose for your deck largely dictates how well your deck will last over its lifetime. Below are some of the various materials that can be used in building a deck.
Pressure-Treated Lumber
Pressure-treated lumber is pine wood that has been treated with chemicals at high-pressure levels. This treatment increases the resistance capabilities of the wood and prevents against any kind of insect damage or rotting. Even though surface planking can be done using pressure-treated lumber, it is not as attractive and is mostly used in the non-visible parts of the deck – for posts, beans and joists.
Cedar
This type of wood is similar to pine but comes with a greater natural resistance against decay and insect damage. Cedar has natural chemicals that stops insects from eating away your deck and is also fairly inexpensive. It's also a redder wood and is considered attractive enough to be used for surface decking and other visible areas of the deck.
Redwood
If you are looking to build a deck with an upscale look, then redwood is the way to go. It also has natural chemicals that help in protection against insect damage and rotting. The best wood for a deck would be the lumber taken from the center of the tree – also known as heartwood. This wood is also much darker in color than wood taken from other parts of the tree. Redwood is fairly expensive as supplies have decreased over time but adding a redwood deck to your house will increase your property value to a much greater extent than a pine deck would.
Composite Material
Composite materials are not natural, they are produced by mixing recycled plastics and byproducts of wood. They are then built like boards resembling lumber and can be used for surface decking and railing. Composite decks of today come in attractive colors and designs that may enhance the overall look of your house to a great extent, giving your deck serious aesthetic appeal. Like redwood, composite materials are on the more expensive side.
What is the best decking material?
When adding a deck to your home, the amount of material choices can be overwhelming. A traditional wood deck can be more cost-effective than composite materials. It might even have a better cost-value ratio than a composite material deck. However composite material decks are not without their benefits as well.
How much does it cost to add a deck to your home in Maryland?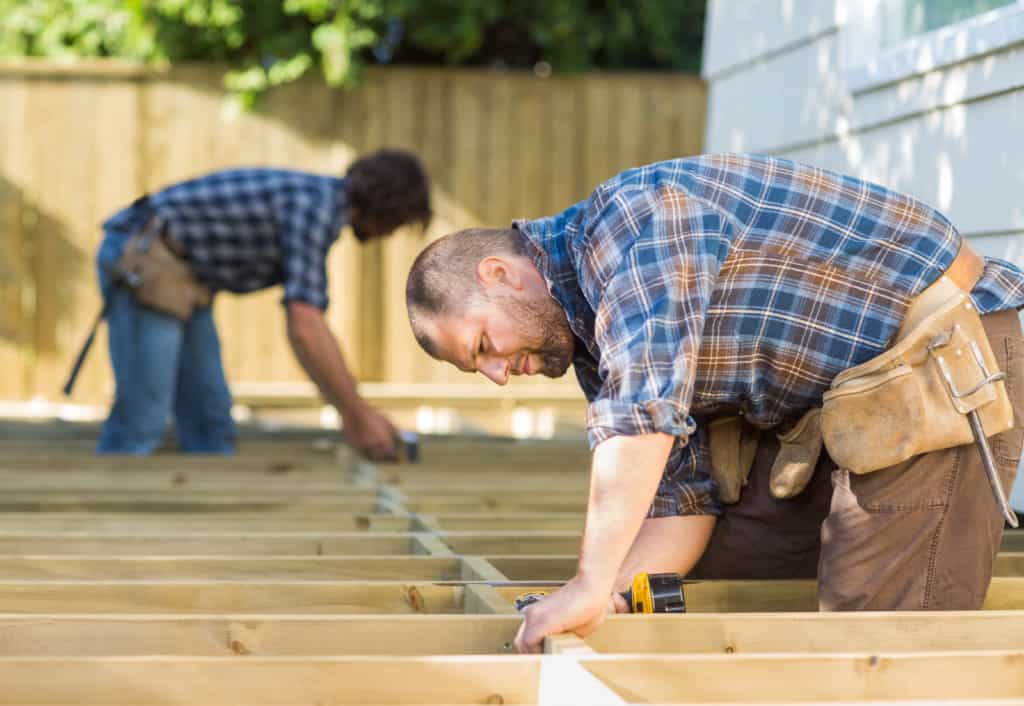 The average cost to construct a mid-range deck generally comes in around $7200. But this figure will largely vary based on numerous factors. The first one that you should keep in mind will be the size of the deck. If you're building a smaller deck, the cost will probably be lower than a medium sized or larger deck.
You also have to keep in mind the material that will be used for your deck, which will impact the quality and longevity of the deck. And of course all of this has to be assembled safely and reliably, you don't want to choose a contractor simply based on price. You could potentially lose out on the level of service your receive and risk future problems with a poorly constructed deck.
We understand that all of this can be a little overwhelming and scary at times and that's why we're here to help. With over 30 years of experience, we've been able to assist many people like yourself through the entire process, from start to finish. Simply fill out your contact information below and one of our friendly and experienced staff members will contact you as soon as possible.